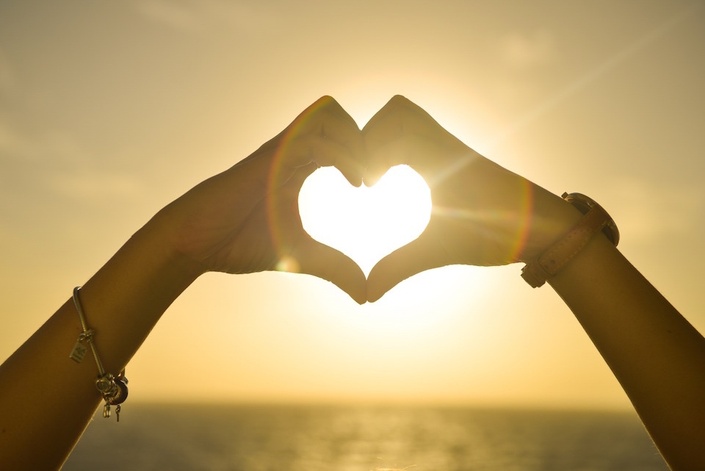 Peace and Joy
Connect to your Heart and find peace and joy on your own Life Journey!
It's time for a new way of living:
Peace and Joy in every area of your life!
Your heart has a wisdom of it's own, and it wants to be free. If you are reading this, it's no coincidence! You are now embarking on a beautiful journey to meet your true self, your soul or your heart.
WATCH THE INTRODUCTION VIDEO FOR FREE HERE:
IN THIS COURSE YOU WILL:
Explore your highest and true self

Connect with your inner Light, your true Self

Release your stress and tension

Strengthen your body-mind connection and build supportive bodily patterns

Connect and commit to your inherent peace

Realise your highest life purpose

Discover how a life crisis, or any struggle, is a door to freedom

Release guilt and commit to forgiveness

Get clear on your needs, wishes and dreams

Discover how to live in sync with the Universe

Strengthen your intuition

Uncover your alchemist skills

Open yourself to receiving, and to a life in abundance

...and much more!
WHAT DOES OTHER'S HAVE TO SAY ABOUT THE COURSE?
Testimonial 1
"Monika Makitalo has emerged as one of the great voices for human consciousness, self awareness, & self realization.
With compassion & wisdom, her Peace & Joy course invites us to journey within, embrace our uniqueness & connect to the creative forces of the universe. Monika reveals the ecology of our heart & spirit.
Through her practical exercises & profound insights, Monika shares invaluable resources for all to experience how to incorporate more peace & joy into our life & our world."
Brian Ross, Photographer, Maui, USA
http://www.hawaiiphotographyworkshops.com
Testimonial 2

"Even if I have never met you in person, you have had a huge impact on me. I've come a long way, and I know and I feel that big changes are happening in me. I would not be here without you and your yoga classes and teachings. It has all been like the "seed" for me, and now i can finally see it growing!!
You know, I read somewhere, that if enough awareness has been born, you will attract persons into your life who has this higher level of awareness. And you attracted me to you, and I somehow saw this light, joy and warmth, that you have. And during these past days, my awareness has increased and I feel love, a love that I haven't felt in a long time. Love and good feelings, authentic joy!"
Anna Antfolk, Finland
Testimonial 3

"I loved this course and how Monika, in such a brilliant and compassionate way, shares how we can create a life full of joy and peace.
The workbooks are very cleverly made and gave the course a very practical and hands-on touch as they allowed me to reflect on my life from new interesting angels. The course gave me so many new insights and tools for the future to continue on my journey. I can strongly recommend it to everyone who want to feel more at peace and joyful in their life♥"
Pernilla Holmström, Helsinki, Finland
YOU RECEIVE:
FOUR MODULES + ONE BONUS MODULE, that guides you to and connects you with your inherent light

20 INSPIRATIONAL VIDEOS AND AUDIOS to re-

awaken your inner peace and joy

DOWNLOADABLE AND INTERACTIVE PDF'S 'Workbook for Miracles', for each Module, designed to assist you in deep self-reflection work.

GUIDED VISUALISATION AND MEDITATION practices for you to fully let go of what doesn't serve you anymore, and to remember who you truly are on the soul level.

Access to CONTINOUS AND SUPPORT from Monika and other student, in the closed Facebook group 'Peace and Joy', exclusive only to students of this course.


MOBILE CONVENIENCE — watch on your phone, tablet or computer.
As I stepped on my own spiritual path, a whole new dimension of this life opened up! And I could not be more grateful! I love this life, and I've put all my love and learned lessons into this online course. Certainly I know life is not always 'happiness and unicorns', so I will share my own personal struggles with you too.
I look forward to connect with you, and I'm grateful for the investment you are ready to make for your own wellbeing.
COURSE PRICE 144,00 EUROS.
Think of it as an investment you make for your spiritual wellbeing for the rest of your life!
Please note, depending on your country of residence, value added tax may be added to the price.
Sincerely,
thank you!
With love,
Monika
Your Instructor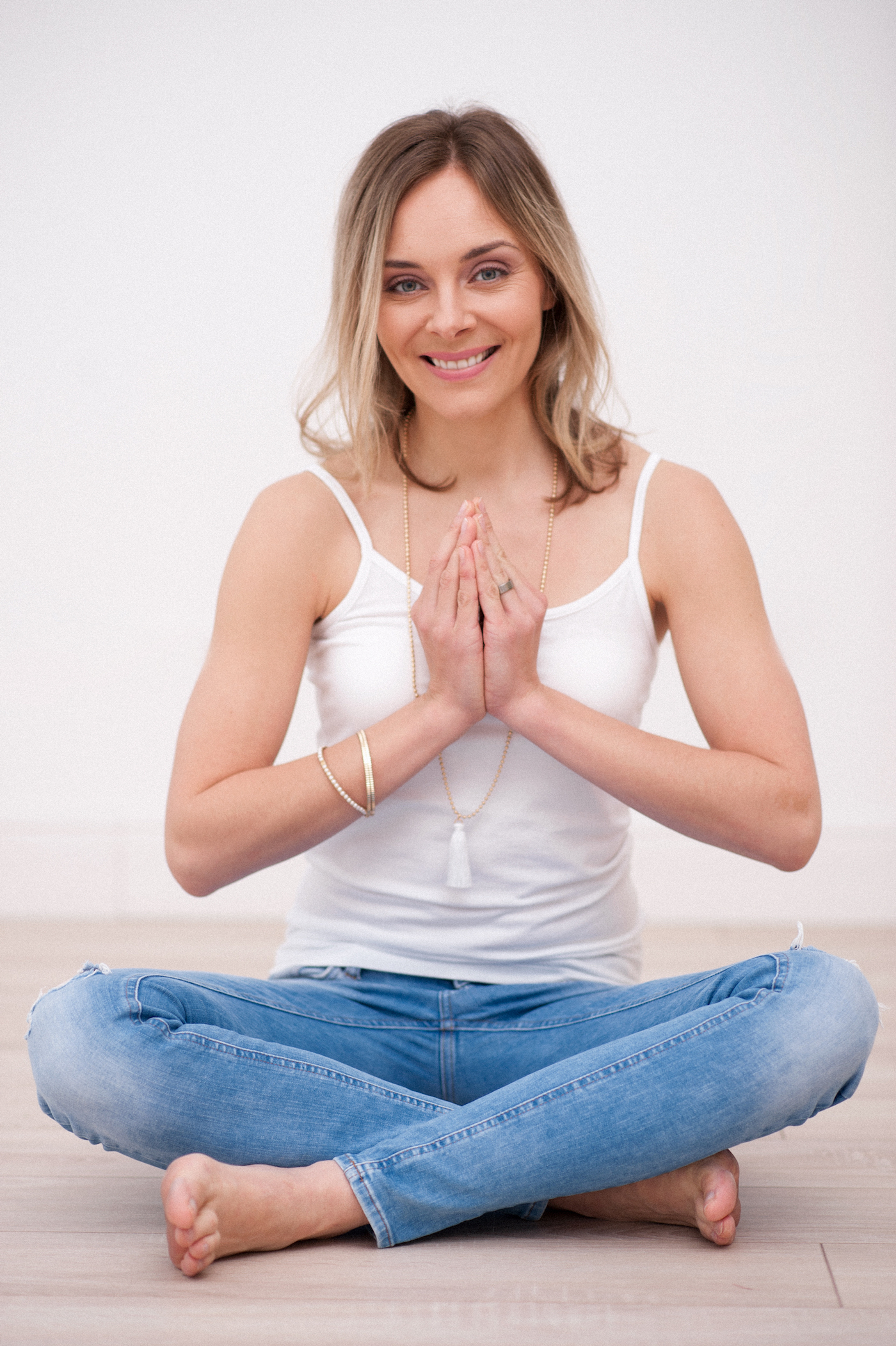 Hi Love!
I'm an author, speaker and coach about spiritual awareness and self-transformation. I share tips and ideas how to find back to your inner peace and joy. No matter what is going on in your life, or in the world. My hometown is Helsinki, Finland. I love to share what is so dear to me; how to be guided by the heart and find peace within.
All that I share lean on learned lessons from my own life journey, and of course all the wonderful teachers I've met.
Now, I've come to a point where I can feel deep gratitude for all that I've been through, and not all has been easy. There's been losses, rejections, guilt and resentments. I've also been through both depression and anxiety and I've found a wholesome way out. And I want to help you to do the same.
Everything has helped me to come to this point, where I feel I'm deeply in contact with my true Self, my heart — the light within. My own life lessons, continuous education, and daily practices, in the field of yoga, meditation and spirituality, gives me now the ability to help You find deep peace and natural joy, in this lifetime, right now!
Our essence is pure love and light. This was clearly shown to me in a life changing experience in 2014, that I share with you in the online course Peace and Joy. Beyond any reason of doubt, I know with certainty, we are eternal beings of pure divine love and light.
My life purpose is to help you recognise this infinite light, that you carry within.
"When we are deeply in touch with our hearts, and when we are able to humbly clear ourselves 'out of the way', we may all become the channel for the wisdom of sources of higher divine consciousness."
Much love and light to you,
Monika
Read more about what I can offer here on my webpages: www.monikamakitalo.com
Frequently Asked Questions
Can I get a refund if I change my mind?
Unfortunately not, due to the instant nature of these services. But I put my heart and soul into all my services, and sincerely hope you will benefit from them in the best possible way.
Will this offer be available at a later date?
Not necessarily, so do join now when it's available.
Is there anything else I need to know?
Yes. Even if we aim to keep everything light, and not overwhelming for you, there's still a DISCLAIMER that you need to acknowledge. For courses, services and material provided by Monika Mäkitalo and team, the following disclaimer is valid: This Course is for entertainment purposes only, in accordance with Finland State Law. This Course contains the opinions and ideas of it's authors. It is intended to provide helpful and informative material on the subjects addressed in the Course. It is sold or given for free, with the understanding that the authors and publisher are not engaged in rendering medical, health, or any other kind of professional services in this Course. The listener should consult his or her medical, health or other competent, licensed professional before adopting any of the suggestions in this Course or drawing inferences from it. The authors and publishers specifically disclaim all responsibility for any liability, loss, or risk, personal or otherwise, which is incurred as a consequence, directly or indirectly, of the use and/or application of any of the contents of this Course. By enrolling in the Course, you automatically agree upon this disclaimer. Thank you!